These are some of the reviews I have received recently, thank you to everyone of you.
Learn to Perfect Driving School

Have to recommend Noel to anyone looking for a good driving instructor. He is a very calm instructor and clearly knows very well what he is doing. He went far beyond the call of duty helping me pass my driving test and I absolutely thank him for it
Response from the ownera week ago
Thanks William, it was a pleasure passing on my experience to you, stay safe out there as your skills get better and better.
A true hero, I am a semi experienced driver yet Noel Lawson was a great instructor. Not only did he thoroughly help me perfect my faults but he was a great mentor on driving in general. If more people put the dedication into his teaching …
More
Excellent service and a patient driving instructor Noel, who talked me through all theory and practical parts of driving to help me pass my test. I had around 20 hours of lessons in total before i took the test. Great guy, very knowledgable and personable too. Highly recommended!
Driving Lesson Reviews Brisbane Northside
From Facebook: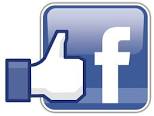 Noel is such an amazing instructor
 with saint like patience all the time. I would have given up the dream of driving if I haven't met Noel 3 months ago. Now after having some lessons with him I got my
…
See more
Lynnie Mac
Great work got our twin girls to the stage where we were happy to take over ! Excellent and patient
I wouldn't have my licence without Noel's guidance 7 years ago. He is patient and clear in his instructions and directions and always kept his cool. Look no further for a quality driving instructor.
Debbie Blackwood
As always Noel is a patient and amazing instructor