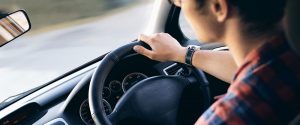 What makes the best driving school for teenagers? The right car? the right instructor? the right time of day? The answer is all of the above. All are taken into consideration here at Learn To Perfect Driving School. As the owner and operator and with more than 14 years experience I have based our driving school on the the end result, which is for the teenager to be a safe driver, that's right, a safe driver first, and that skill and mindset will follow through with a pass for the driving test.
Teenage Driving Student Life – School and Home
Most teenagers seeking their driving license are typically in senior high school and already have many demands upon them every day. Driving lesson timing and duration are important considerations in addition to learning vehicle skills. For most of them, driving is an activity they look forward to and that positive attitude goes a long way to the learning process and in succeeding on the day of their driving test. Assessing student progress is key to their ongoing learning. If the student is not progressing during morning lessons, we may discuss the option of shifting to afternoon lessons. Each student's progress is assessed on an individual case as different individuals respond in different ways.
If you are looking for a driving school for teenagers, one that is responsive to the different learning aptitudes of teenagers contact us today by phone or email. I look forward to speaking with you soon.