We provide driving lessons for Automatic and Manual vehicles.
DIRECT NUMBERS:
Automatic Lessons: 0427 651 565
Manual Lessons: 0428 611 170
In my 14 years as a driving instructor I have seen and heard just about everything, this wealth of experience is invaluable to me as I'm able to bring that to each lesson today.
​I believe learning to drive should be a mix between Family and Professional Driver instructor.
Parents, Uncles, Aunties and Grandparents do a fantastic job in supervising, unfortunately as you know our own driving becomes second nature and we are sometimes unaware what we take for granted and what is new knowledge.
That is where the Professional Driver instructor is required.
I took on the roll as a driving instructor after seeing a young driver do something awkward and dangerous in front of me. I decided then to see if I could allow myself to teach young drivers a bit more understanding on what driving is all about.  🙂
When we get our Learners we must learn to operate a vehicle,
then we must
​LEARN TO PERFECT
our driving skills so we can
"DRIVE SAFE FOR LIFE"
Noel is a Member and on the Committee of IDIGQ (independent driving instructors guild QLD)
The Independent Driving Instructor Guild (IDIG) incorporated, is an organized body consisting of professional driving instructors.
Platinum Instructor with the Keys 2 Drive programme.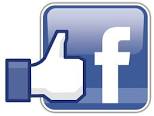 Learning to drive an Automatic car is easy with Darrell Smith who brings 8 years of driving school instructor experience to Learn To Perfect Driving School.
With a previous history of teaching at Ultimo Trade College, we welcome Darrell to Learn To Perfect Driving School.
All about automatic lessons, please call Darrell directly on 0427 651 565