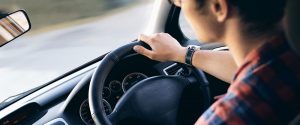 Driving Lessons prices for LEARN TO PERFECT DRIVING SCHOOL covers the Northside of Brisbane. We provide driving lessons From Bald Hills to Brisbane City Nudgee Beach to Ferny Grove and every suburb in between for the greater north Brisbane area. For your convenience and safety, all driving lessons are in Manual dual controlled vehicle.
When you learn to drive at Learn To Perfect, we teach techniques on how to drive defensively in addition to our normal teaching techniques. It's not just about passing the test, it's about a complete holistic approach to driving which at it's heart is safety.
​Driving School Brisbane Prices
Driving lessons range from 1 Hour up to 4 hours.
1 Hour Driving Lesson ……..$65.00
90 minute Driving Lesson …$97.00
2 Hour Driving Lesson ……$130.00
5 Hour Driving Lesson…… $295.00*
10 Hour Driving Lesson…… $585.00
*5 hour continuous lesson recommended for those that can drive. We do main roads, back streets, city, motorway highway, mountain and dirt roads, as well as manoeuvres.
Choose from our Driving Lessons Prices in our 'Lesson Packages' and Save Money
Yes, you can save money and built your log book's hours faster with our Driving lesson packages, all designed for your convenience and budget.
5 hour's …………………….$295.00
10 Hour's ………………….$585.00 – yes, that is just $58.50 per hour.
Test Package ……………..$160.00
Our test package includes a 90 minute pre-test lesson, includes our car for the test and also includes Pick up and drop from home, school or work.
We also offer the Free Keys 2 Drive Lesson
keys2drive.com.au 9